Design Services
All of our installation projects require the Watts design team to comb over the fine details and produce a working drawing. Our designers will liaise with the customer and sales representative to reach a layout you will be satisfied with, whilst conforming to the Australian Standards. Our drawings, from concepts, proposed layouts, to final construction plans are free of charge.*
*Complimentary design services are subject to the discretion of Watts.
To help visualise your ideas, we can provide 3D renders. These are helpful for understanding concepts quickly and giving realistic ideas for what the final product will look like.
For expansive projects, we offer a prototyping service, where a sample workstation is built. The client is invited to observe the sample of the design to ensure they will be satisfied with the end result. This process can iron out any design quirks which in turn leads to a smooth running installation.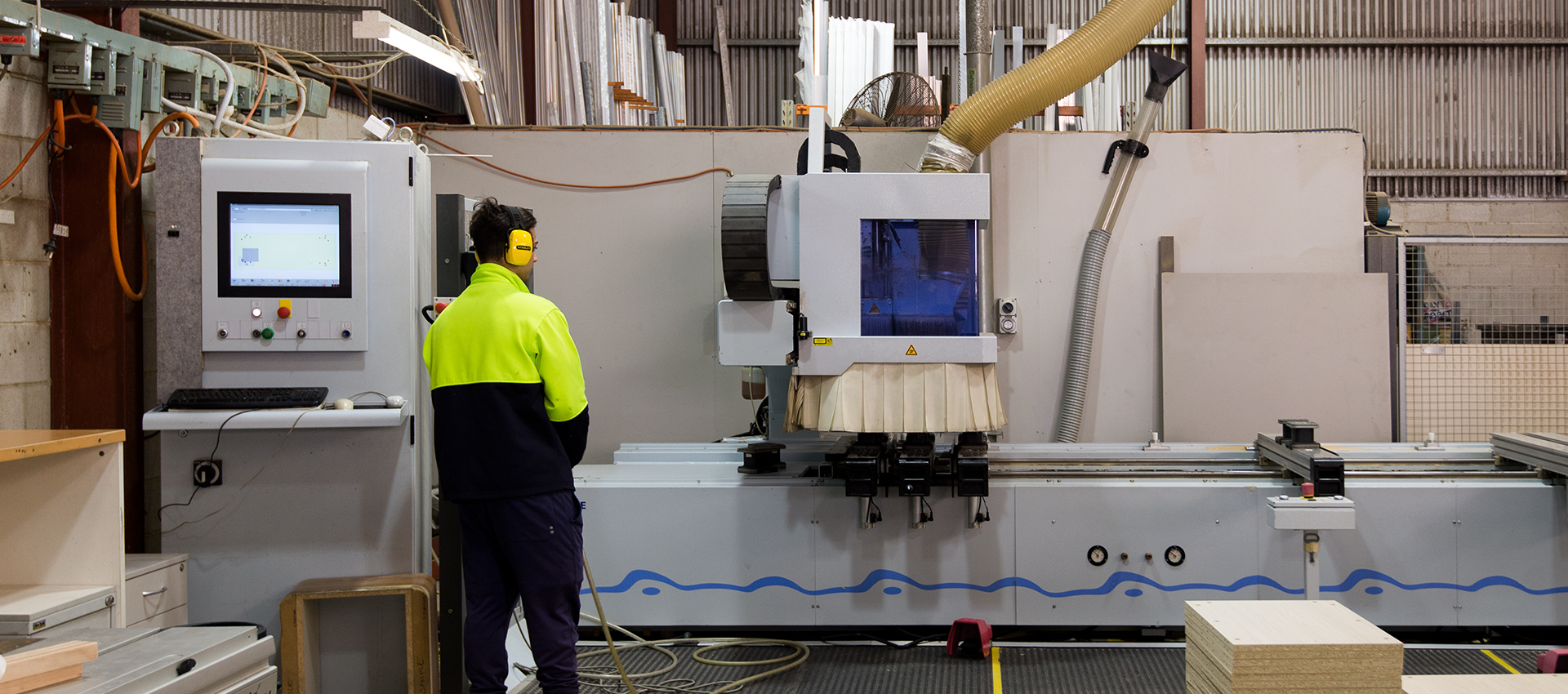 Manufacturing
Did you know we locally manufacture all of our workstations desktops, meeting table tops, boardroom table tops, storage units and other joinery in our Watts Commercial Furniture Factory? The Watts Commercial Furniture Factory occupies over 2500m² of manufacturing space in Bankstown. We are fully ISO 9001:2015 Quality certified and our factory efficiently and consistently outputs furniture of high quality to exact customer specifications.
Our state of the art CNC machinery is operated by qualified tradesmen, all working together craft raw materials into fully assembled products.
Local manufacturing allows us to provide you with the custom sizes and configurations.
Our capabilities include:
Custom table tops shapes, sizes and edge profiles
Custom made joinery and cabinetry
Wide range of powder coat colour options
Wide range of upholstery options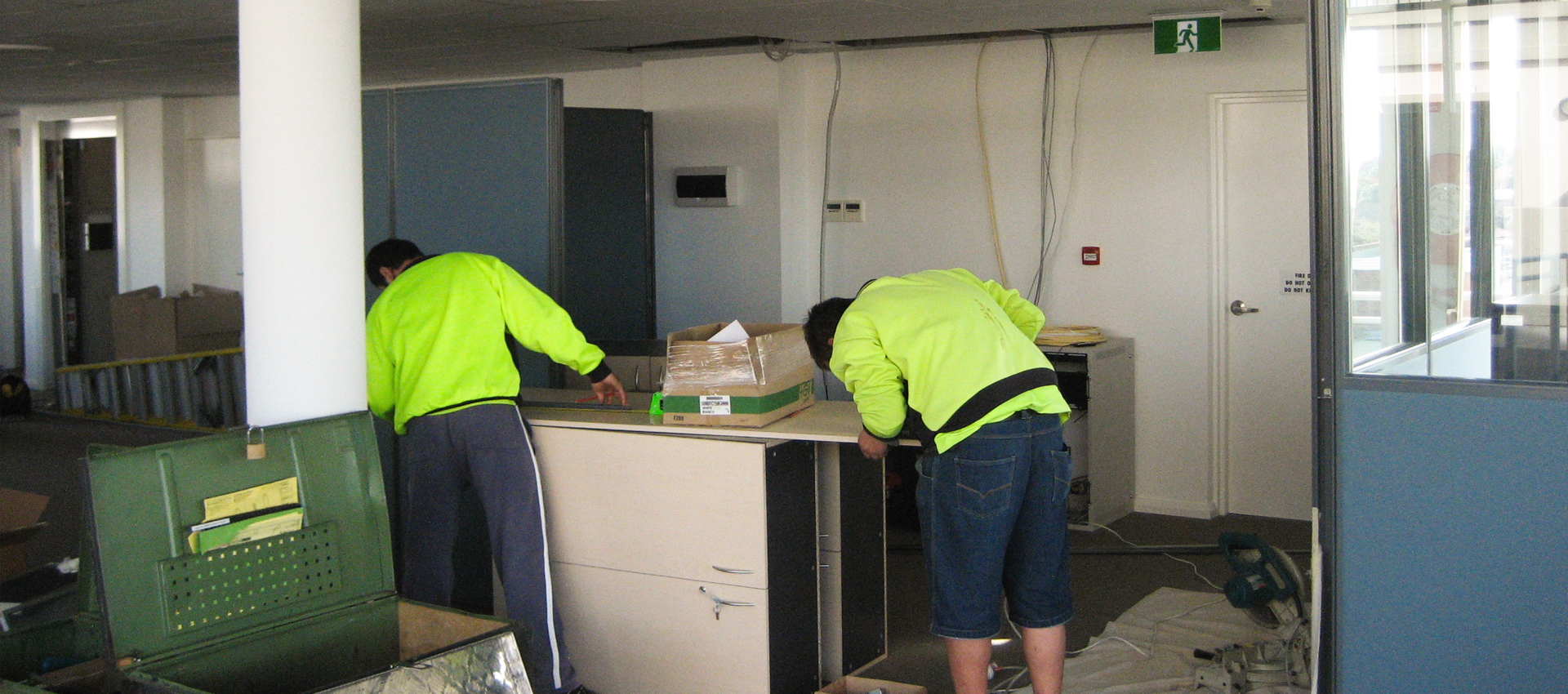 Installation
Our fleet of trucks are responsible for the delivery of the goods to sites all over the state and beyond. The installation team consists of our own staff of qualified tradesmen, who comply with all relevant site WHS and building industry standards.
All rubbish is removed from the site, giving users a turnkey solution.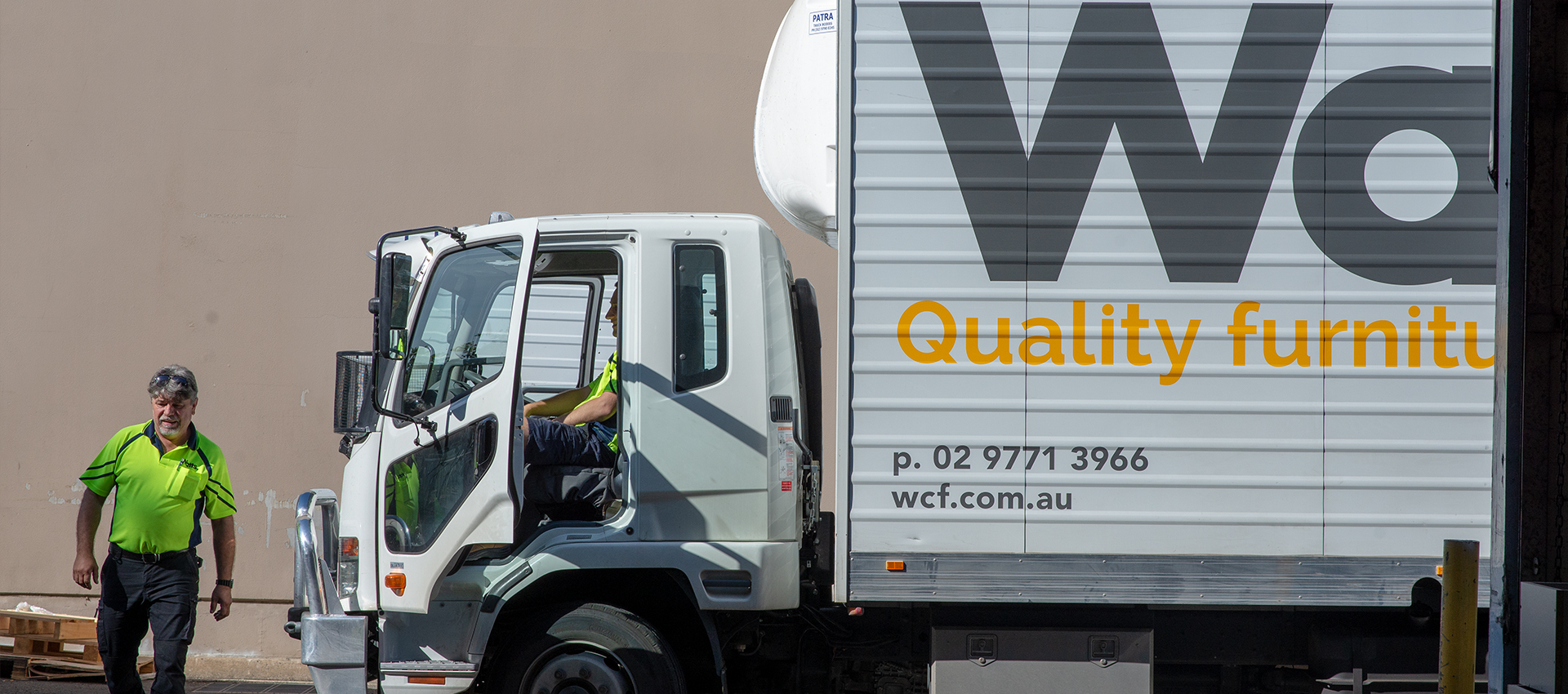 Delivery
With our own fleet of trucks and our in-house installation team, Watts delivers all across NSW. In supplying regional areas, we minimise delivery costs that often plague regional deliveries by allocating the costs across numerous projects.